The 12V linear actuators are readily accessible in a wide range of specifications, making the selection process a daunting task. The availability of many manufacturers, models, and options makes the selection process even more confusing. This blog provides valuable information, helping you make an informed selection.
How to Select Linear Actuators
12V linear actuators are used across varied industrial sectors, including manufacturing, automobile, construction, mining, defense, and food processing, among others. Each application demands specifically designed actuators with the incorporation of unique features.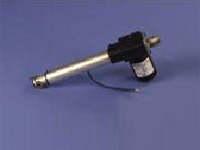 Before Giving Orders, Consider the Following:
Select a model that has the load and speed rating, matching to your application requirements.
Determine the right stroke length for your applications.
Confirm speed and current draw requirements of your applications, and select a model accordingly.
Identify motor type and its voltage.
Determine special requirements, if any. These can include:
The type of limit switches – Adjustable, fixed, or programmable
Electronic load monitoring
Digital or analog feedback
Motor lead wire connectors
Decide on the mounting. Will the actuator be front or back mounted?
Determine the size of the actuator. With the increasing miniaturization of products, demand for compact 12V linear actuators are also on the rise. Select an actuator that fits in a specific footprint.
Determine the accessories that help in enhancing operational performance of your actuator. Several add-on options are available to improve the functionality of actuators. These include capacitor kits, mating connectors, and sealing plugs, among several others.
The Right Linear Actuator Selection Adds to the Quality of your Applications
Venture 12V linear actuators support the assembly of:
Automation systems
Entertainment devices
Home appliances
Home care equipment
Patient lifters
Massage chairs
Automatic PC desks
As mentioned earlier in this post, each of these applications requires specifically designed linear actuators to achieve intended results. You must be clear about your application requirements. This can help you better stipulate your requirements to your manufacturer. Have an effective communication with your manufacturer and let him know your specialized requirements. The manufacturer will be the best person who can guide you towards an informed purchase.