Home automation and digitalization in automobiles are gaining immense popularity as they help reduce human errors and efforts, thus increasing efficiency. From home security to climate control, and automobiles, the convenience of automation systems is unparalleled and unrivaled. However, home automation is highly dependent on several mechanical equipments used in the system. Mechanical components such as linear actuators play a vital role in home automation, especially in power windows. Linear actuators are electrically actuated, hence they are called electric linear actuators. These actuators undergo several processes to offer motion like push, pull, trigger, and so on to the equipment. With the help of these devices, opening or closing windows becomes convenient with a single button press. We can find these power windows in homes, cars, and many other places. This post focuses on the role of linear actuators in power windows. So, stay tuned.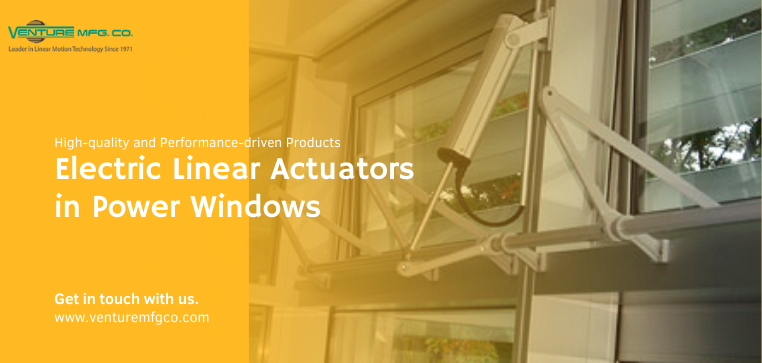 How Does Linear Actuators Work in Power Windows?
As discussed earlier, linear actuators go through several processes to provide pull and push movements. With these devices, opening or closing electric windows becomes easy, and this is useful for especially the ones which are hard to reach. Electric windows are operated remotely through a button on a device. These window components mainly require two inputs – one is the external input and another is the energy source. These inputs are used to create both rotary and linear motion. The following are two important mechanisms utilized by power windows.
Rod: It is an extendable pole fitted on the track. Both the track and rod are enclosed within a casing for protection. The rod is activated and starts extending once it receives electric power from the motor. This mechanism is in charge when individuals want to open power windows.
Rack and Pinion: This mechanism converts rotational motion into linear motion. The pinion, popularly known as a circular gear, engages a linear teethed rack. When the power is applied, both the rack and pinion rotate. This rotary movement is converted into linear motion. The power window is opened when the rack gets pushed out with the pinion's move. Most power windows have their racks housed in external casings.
Benefits of Electric Window Openers
Over the last few years, there has been a huge demand for automated control systems in industries as well as smart homes. This is because of the several benefits they offer. Here are some of the benefits.
Earlier, opening or closing of elevated windows was nearly impossible without any equipment. Linear actuators made things easier than ever. With linear actuators, power windows are controlled from anywhere in the house or office with a single button.
Electric window openers are environmentally friendly as they do not require any hazardous substances or fossil fuel to operate.
House owners these days heavily rely on air conditioning systems for heat dissipation. But, this option is not cost-efficient. The natural ventilation offered by power windows eliminates the need for air conditioning, depending on the weather condition. Hence, it is proven to be the most cost-efficient solution which facilitates ample natural light and wind, depending on the area and climate.
Rain sensors and temperature control can be integrated into power windows based on predefined temperatures. Additionally, smoke sensors can clear smoke through automated actuators vents on pathways.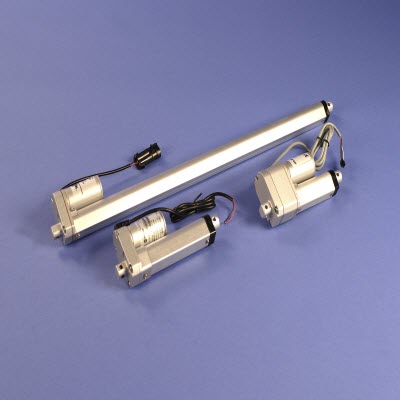 The benefits of automation can only be reaped if high-quality and performance-driven products such as sensors and actuation systems. Since home automation heavily relies on motion control devices such as electric linear actuators, it is important to source them from trusted suppliers from the industry, such as Venture Mfg. Co. With vast years of market presence, the company specializes in offering electric linear actuators that have been successfully used for home and industrial automation. VMD3-3Q actuators are their flagship equipment, which can be easily integrated into automation systems for precise positioning.