DC gear motors are useful in the smooth functioning of equipment used by individuals in their day-to-day lives as well as those in heavy industrial applications. DC gear motors are known for their high grade components, which provide precise operations in an application. These features make them the perfect choice for actuator applications.
Examples of DC Gear Motors :
Some of the DC gear motor options available in the market are mentioned below:
8500 Series Motor Gearbox
M9000 Series Motor Gearbox
M9600 Series Gearbox
M9800 Worm Drive and Spur Gear Driven Gearbox
890 Series Actuators
Custom Designed Gearbox
Benefits of DC Gear Motors
There are other reasons why DC gear motors are chosen for applications involving actuators. DC gear motor manufacturers design and produce the products in a manner that they don't consume too much power. They increase the efficiency of the machine due to their light weight and compact design as well as their noiseless application. The motors have also proven to be long-lasting.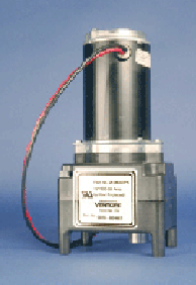 How DC Gear Motors Support Actuators
Actuators by themselves have short-lived functions. When combined with DC gear motors, the application can run for longer periods of time. When fit in a protective casing, DC gear motors are capable of working under extreme conditions as well. Depending on the application, motors and gearboxes can be paired to create highly efficient, precise motion.
The various properties of DC gear motors allow them easy and precise control of actuators. Hence, DC gear motors are the perfect products to support actuators in applications such as robotics, production lines, drive belts, and HVAC applications.
DC gear motors can be customized and created with specifications regarding the sensors, DC voltage and gear ratio. Standard products with various specifications are also available with several DC gear motor manufacturers.