Every homeowner wants to choose only the best gate opener for opening and closing their driveway gates. There is a wide range of automatic gate openers and operators available in the market today. Every gate operator has different specifications, capabilities, and limitations. This may make the job of the homeowner difficult, as not everyone can understand the complexities of these devices. This blog will provide precise information and guidance to help choose the best automatic gate operators for your driveway gates.
Basic Functioning of Gate Openers
Automatic gate openers have an electrically controlled mechanism. They are fitted with Gate Actuators that open and closes the gate. A remote, keypad, or access card is used to send an electric or radio frequency signal to the gate motor. The electric motor opens or closes the gates as per the instruction.

Things to Consider When Choosing a Gate Opener
There are certain factors to consider when choosing an automatic gate operator for your driveway gates. These include:
There are a number of similar products available. So you must consider the weight of the door, gate, or shutter to choose a gate opener that can bear the weight of your door or gate.

Depending on the location, choose whether you need a remote controlled, access card enabled, or computer operated gate opener.

You can also choose the power source such as solar energy, battery packs, or electric supply.

You must also consider the design and size of the automatic gate opener.

Another important factor to consider is the security of the device.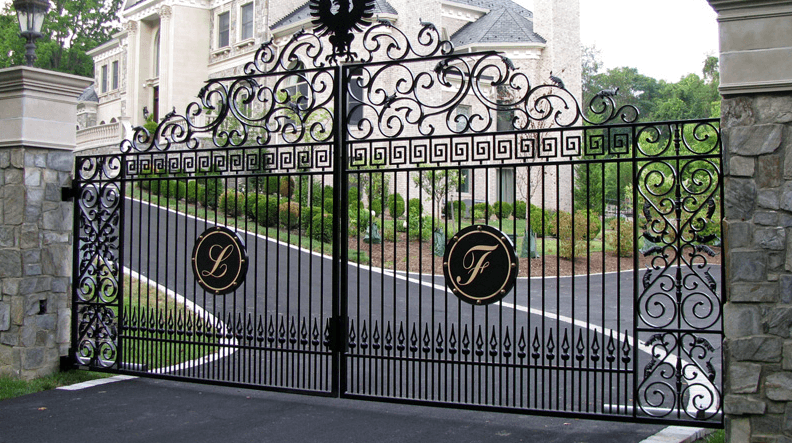 Byan System Gate Operators at Venture Mfg. Co.
Venture Mfg. Co. is the authorized distributor of Byan System gate operators. Their convenient gate operators offer a wide range of features such as:
Auto-close feature
Soft start/stop operation
Various power options
Powerful actuator motor
Programmable remote codes
Light to heavy application range
Resistant to high temperature, heavy rain and wind
Also, they have a wide a variety of products to choose from. Contact a Venture Mfg. Co. sales representative for more information.