Choosing the right linear actuator for single or multi-axis positioning systems can be difficult for most engineers and designers. Although, rotary actuators might seem like the simpler choice in terms of design and integration, it generally is not.
Rotary Actuators vs. Linear Actuators
If traditional systems of motion control like rotary actuators are used in applications where fewer linear actuators could work, the resultant design is said to be 'over engineered'. An over engineered design is expensive, bulky, and functionally, not as effective. It is important to choose components that complement the design and bring about the desired effect with minimum cost and effort.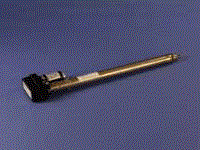 If you are unsure about linear positioning systems, it is important to consult an expert who can guide you in terms of design and the actual functioning of the application. This guide is written with the intention of helping engineers look for a suitable linear motion/ positioning system for a device. The following steps and subsequent posts should help you in choosing the correct linear actuator for your device.
What is a Linear Module?
The term linear module is often used interchangeably with the term electric linear actuators. Linear modules or linear systems consist of several different components like linear actuators, tables, motors, and drives. Choosing the correct linear actuator is no mean feat. It can help make or break the application.