Guide to Choosing the Correct Linear Actuator
The steps below will help you in choosing the correct linear actuator for single or multi-axis positioning systems:
Application Arrangement & Outline
This is a primary step that will dictate the outcome of the process, and outline the steps that follow. Here, you will have to decide on the number of axes of motion. In-depth knowledge of the product and the desired results will enable you to choose the correct linear system arrangement. You can choose between one, two, and three axis configurations.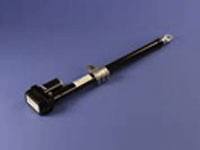 Mounting of Linear Actuators (Orientation Factors)
Mounting linear actuators to deliver precise movement is an important step. This step is dependent on the arrangement discussed above. In the basic one axis arrangement, this step is straightforward. It gets complicated when mounting linear systems in multi-axis arrangements. The following factors need to be taken into consideration:
The direction of each axis needs to be considered. It will depend on whether the different axes move in sync, or they move independent of one another.

Integration of moving carriages and rails will determine the mounting method to be used.

Depending on the movement required, the different axes can be integrated vertically, horizontally, or in an inclined fashion. The mounting of the linear actuators will depend on the direction of travel.

The angle of the mount will have to be considered in terms of the horizontal.
Here, the direction of the movement of the axes will dictate the correct mounting method to be applied in an application.>/p>
Mounting of Linear Actuators (Mechanical Factors)
Other than the orientation of the axes, the mounting of the linear systems will also depend on the mechanical factors of the application. Below are enlisted some of the mechanical factors to take under consideration:
The mechanical properties supporting the linear system play an important role in the mounting process. The rigidity of the support system, as well as flatness of the surface makes a difference to the mounting system utilized.

The spacing between the support points also plays a role in determining the mounting method employed for linear systems.