Venture Mfg. Co. is your premier destination for linear actuators and accessories. Since its inception in 1971, Venture Mfg. Co. has earned a strong reputation in the actuator manufacturing industry by providing fast, rugged, and reliable linear actuators.
What sets Venture Mfg. Co. apart is that we provide a comprehensive range of linear actuator products:
Commercial Actuators
RV Slide-Out Actuators
DC Actuators
Stepper Motor Actuators
Military Actuators
DC Gear Motor
Satellite Actuators
Solar Tracking Actuators
Providing Sound Technological Solutions
At Venture Mfg. Co., we pride ourselves on providing complete design, manufacturing, and warranty services. We are able to accomplish this due to our 45,000 sq ft manufacturing facility with an additional 5,000 sq ft for design work. We have complete CAD and engineering design capabilities.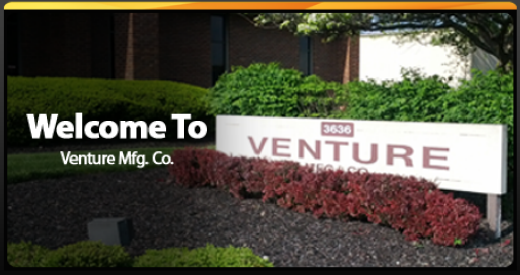 We utilize cutting edge tools and equipment to maintain an exceptional level of quality and excellence throughout the manufacturing process, from prototype to product completion. Venture engineers employ robotic technology along with specialized manufacturing techniques to ensure that your actuator is built to your specifications while adhering to global standards of excellence.
One of our greatest advantages is that we have the capabilities to design and manufacture of custom linear actuators to suit specific applications of our industrial customers. Venture designers and engineers work with you to fully understand your applications, mechanical requirements, and the solutions that the actuator is intended to provide.
For custom actuators, we provide a variety of options to our customers:
Strokes – 2″ to 72″
Motor types – 110vac, 220vac, PMDC, and DC
Various ratios available in gear drive, worm drive, and belt drive
Feedback – Reed, Hall Effect, Potentiometer And Encoders
Available with limit switches, clutches or both
Various tube and end mounting options available
Supporting Customers with Ancillary Products
While linear actuators are our primary products, we offer additional support to our clients by offering various ancillary products and services:
Manufactured Housing
RV Jacks, RV Landing Gear and Accessories
Custom Cables and Harnesses
Gearboxes and Motor Gearboxes
Stampings
Tube Processing
Welding
Assembly
Light Manufacturing
Our technological expertise, knowledgeable team, and decades of experience allow us to handle large volume productions and deliver products within a turnaround time of two weeks. So look no further than Venture Mfg. Co. for fulfilling your linear actuator requirements.