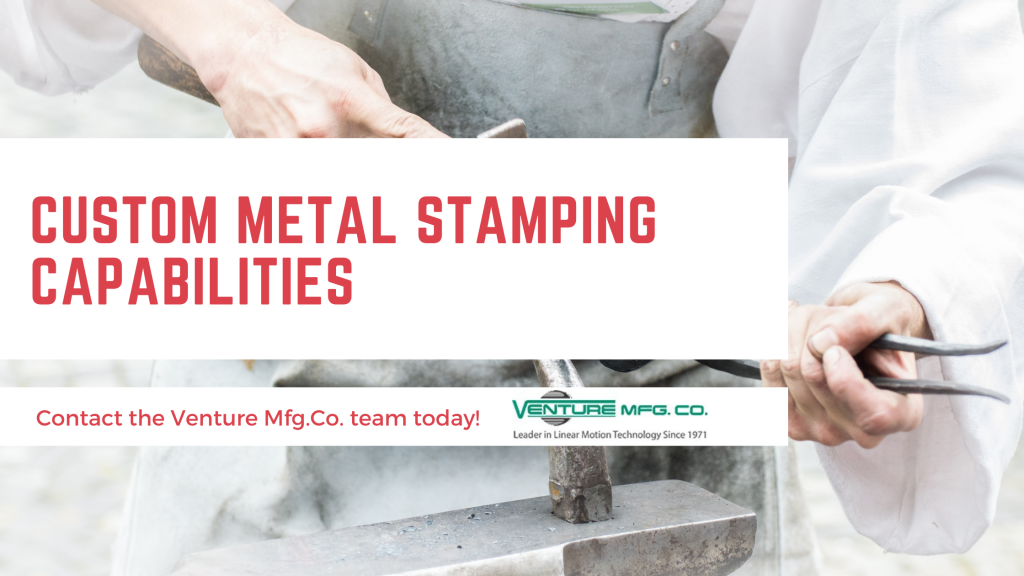 Metal stamping is one of the special-purpose metal forming processes, which is employed across industries to create diverse products from metal sheets. Metal stamping is unlike other manufacturing processes as it demands precision, perfection, experience, and expertise, which only rare service providers manage to achieve. So, if you are looking to outsource these services it is important that you partner be an experienced metal stamping services provider who can easily fulfill all your complex requirements. Venture Mfg. Co. is one of the well-reputed organizations that offer custom metal stamping services. Over the years, the company has become a first choice custom metal stamping services in the US. Now, you may ask what makes Venture Mfg. your next choice for custom metal stamping services. Read the post to know answers and more.
An Overview of Metal Stamping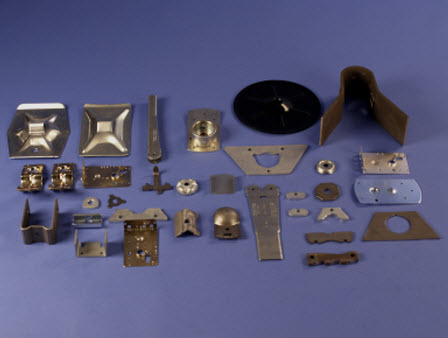 Metal stamping is one of the oldest metal sheet forming techniques. Although this term may sound simple, it is a common term for an array of services employed to convert flat sheet metal into specific shapes. Punching, bending, blanking, and piercing are a few techniques employed for shaping metal. The metal stamping setup consists of a punch press block/die which is forcefully hammered on the flat sheet to cut through or form an embossed stamp on the sheet. Commonly this technique is utilized for patterned sheet metal forming.
The following benefits of custom metal stamping make them popular over other contemporary methods.
Metal stamping offers quick and seamless pattern sheet forming.
Since the punching press works on a continuous time-lapse cycle, the turnaround time is quicker in this method.
Many times, blanking, piercing, punching, coining, and embossing can be performed over a single setup.
Custom metal stamping is suited for projects where metal sheets of diverse thicknesses are worked upon.
Venture Mfg.'s Sheet Metal Stamping Capabilities Analyzed in Detail
Venture Mfg has been serving clients across industries by delivering quality custom sheet metal stamping services. The following capabilities that the company has built over years make it a great choice for custom sheet metal stamping services.
Custom CAD Designing: The design engineers at the company utilize computer-aided drawing (CAD) software to design sheet forming shapes, cutting formats, embossing layouts, etc. The ideations and patterns are first formed and tested in the CAD tool.
Wide Range of Sheet Thickness: They are capable of stamping metal sheets in a wide range of thicknesses between 0.03 inches to 0.31 inches .
Versatile Tooling: All custom metal stamping services are performed in-house at Venture's well-equipped production facility. The facility features various advanced equipment and versatile tools as progressive stamping dies, four slide tools, embossing stamps, etc.
Range of Workable Materials: The experts at the company can work with various sheet materials like different grades of steel, aluminum, etc.
Can Meet Complex Sheet Metal Stamping Requirements: Venture Mfg. Co. meets complex custom metal stamping requirements of its clients by employing :

Coining
Piercing
Blanking
Embossing
Cutting
Bending/shaping/forming
Along with these stamping services, Venture Mfg. Co. also offers robotic welding and custom tube processing, etc for diverse complex products. You can contact the team today to understand their custom metal stamping capabilities. The company has been a market leader in linear motion technologies since 1971.