Venture Mfg Co. is a well-known manufacturer of various types of actuators, gearboxes, harnesses, and other accessories used across industries ranging from medical to defense. We've been a service provider of prototyping, product engineering, and more. After years of experience and dabbling in research and innovation, we understand the actuation requirements of various applications and have been working hard to deliver performance-driven solutions. We, as a company, would like to thank all our employees, customers, and other business acquaintances. We believe in spreading warmth and joy in this cold yet cheerful holiday season.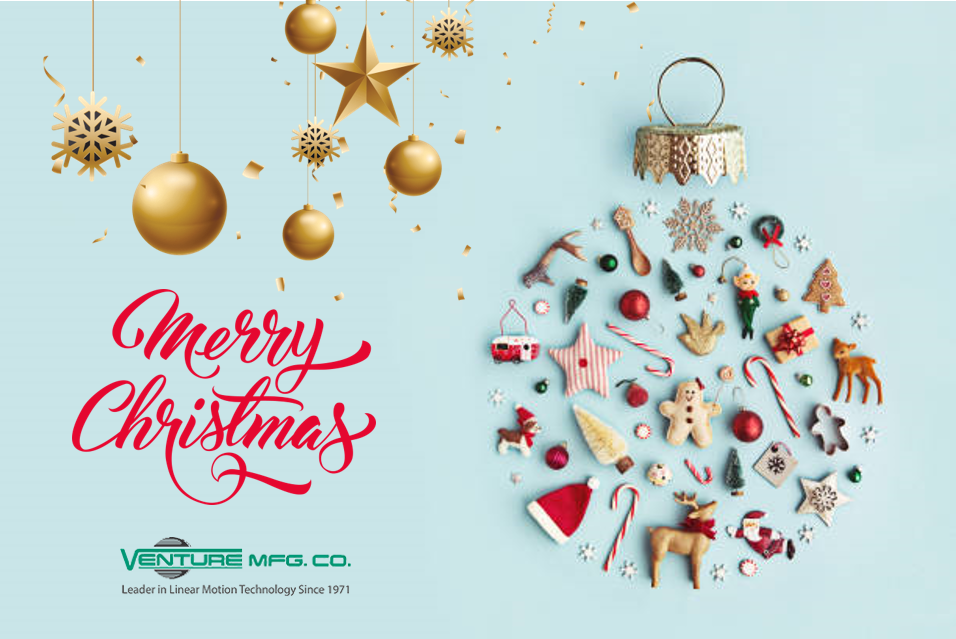 Christmas is nearing and we can understand that most of you would be planning for your holidays, Christmas party, meeting up with family and friends, shopping, food, and so many other joyful aspects of life. Christmas spreads cheer and hope and motivates us to perform even better in the New Year. We are happy about our progress this year, as we got opportunities to serve our old clients, as well as acquire new clients. We are thrilled to work on challenging and innovative projects in the New Year, and we request our team of employees to go through the plans as well. But before that do enjoy your holidays and come with renewed energy levels in the New Year.
Venture Mfg Co. takes this opportunity to thank all our employees for being a part of our growth story. Without your contribution, achieving such feats would not have been possible. We also thank each one of our customers, vendors, suppliers, and everyone who has contributed to our business even in a small way.
We sincerely hope, wish, and pray that all of you have a wonderful Christmas and a fulfilling new year. We look forward to continuing a long-term association with each one of you.
Venture Mfg Co. wishes all of you a Merry Christmas and a Happy New Year 2020.